Charlotte (from Heure Verte's forum but banned since then) alias cork$crew (ID on eBay) is selling a very nice spoon :
http://cgi.ebay.com/ws/eBayISAPI.dll?ViewI...em=290014980787
Now look closely at the picture and look at the one I've posted on several forums :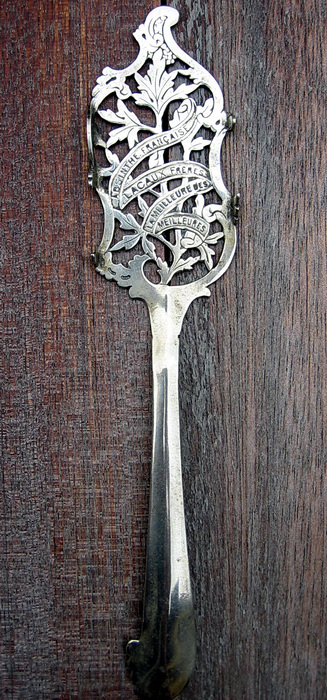 We had several problems with 'Charlotte' on the french forum and we're 90% certain she is Cormenier (email adress + home region similitudes).
She (he) just took my picture of the Lacaux spoon from
here
, poorly modified the background, and then put it up for auction on eBay, just the day after she (he) said mine was a fake in the same thread...
Problem is that I can't tell the bidders (private auction), but I will inform eBay.
Poor girl (man), such a dumbass...