I'm proud and pleased to show you a cache of
eleven
1-liter bottles of
Absinthe Supérieure Premier Fils
that we've just unearthed: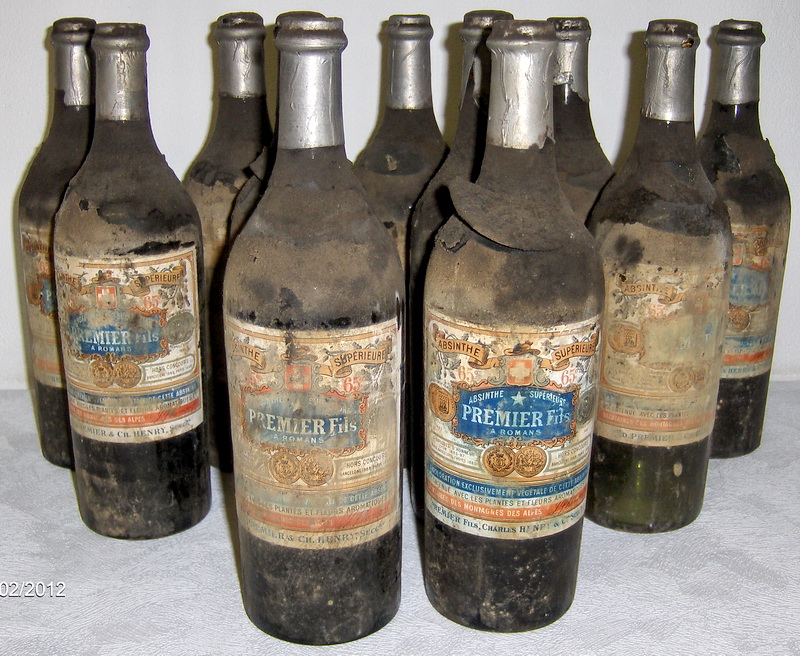 From Oxygenee.com:
Premier Fils, based in Romans, was a high-end producer whose absinthe commanded a premium price, and was one of the absinthe distillers that used an entirely natural herbal coloration process, something they proudly advertised on their label.
We are pre-selling all bottles - well 2 sold already - from this fabulous cache at a very good price. Please contact me for details: marc @ oxygenee . com
Good levels, good storage, untouched bottles.