Absinthe in this case meaning wormwood, not liquor.
There has been speculation that the wormwood of yesteryear might never be seen again, but two recent posts at the French forum give hope:
QUOTE
Il y a quelques années, un habitant de Boveresse, Val-de-Travers, là où se trouvaient les cultures d'absinthe, monte au galetas de sa maison, constate que des plants d'absinthe sont encore accrochées à la poutraison pour séchage depuis... 1910, jette tout cela sur le compost et au printemps suivant, les graines germent et les plants donnent de la bonne absinthe très parfumée.
Some years ago, a inhabitant of Boveresse, Val de Travers, where you see the wormwood fields, went to the top of his house, and noticed wormwood plants still hanging from the joists since ... 1910, and threw it all onto the compost pile and the following spring, the seeds germinated and yielded fine wormwood very fragrant ...
Apparently this was in 2005, because there is a reference to "95 years later". The post appeared in November.
Today there was this: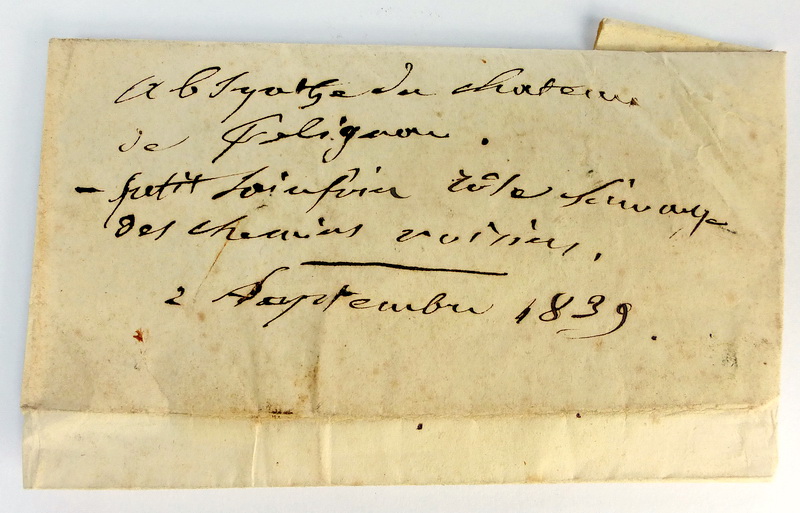 Absynthe du Château de Polignac.
Petit sainfoin trouvé suivant les Chemins voisins.
2 septembre 1839.
Little sainfoin found along the local roads
September 2, 1839
Sainfoin is a legume (literally holy hay), good cattle feed. I'm trying to find out why that word was used. But it seems to be 176-year-old wormwood: